Virtual tour
The James Hutton Institute, Aberdeen

The James Hutton Institute, and its predecessor organisations, has been synonymous with soils analysis for 90 years, providing a high quality analytical service to the research community and agricultural sector. We are now pleased to offer our analytical services to farmers, gardeners, groundsmen and other parties interested in high quality soil analysis.
Soil Kit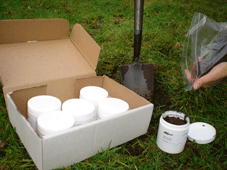 The soil kit contains everything you need - except a spade - to take your soil samples and return them to us, using the 'Freepost' service supplied.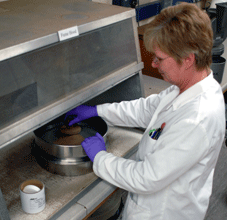 The dry samples are sieved to pass an aperture of 2mm, residual stones are discarded at this stage.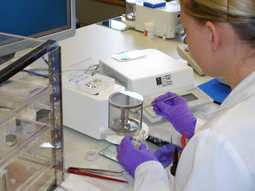 The samples are weighed prior to the appropriate analytical technique.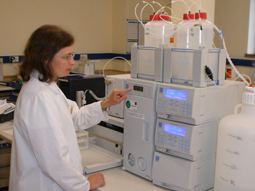 Samples are analysed using appropriate analytical instrumentation.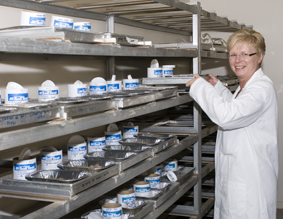 Once in the laboratory they are identified with an unique sample identification number and, where appropriate dried, in purpose built storage racks.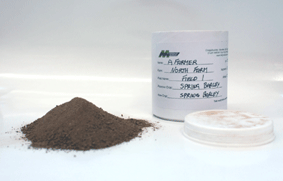 The soil is now dry and homogenous, ready for the appropriate analytical technique.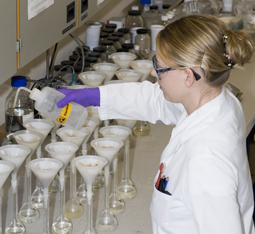 Samples being extracted prior to analysis to ascertain available plant nutrients.