Soil Analysis Service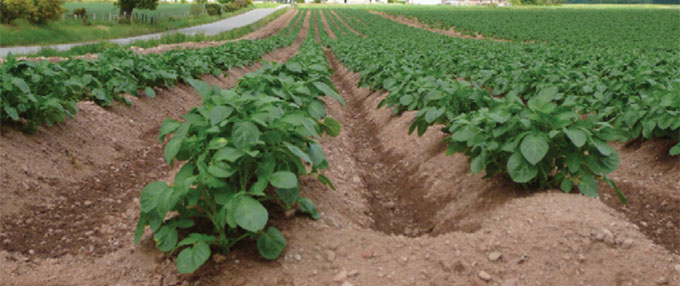 The Hutton Soils analysis, provided through James Hutton Limited, service offers high quality soil analysis in our accredited laboratories to help you manage your soil effectively. Whether you are a farmer, gardener or groundsman the condition of your soil is critical to successful cultivation.
Here you will find all you need to know about our service including the range of properties we test for, how to take a soil sample, as well as a list of what it costs. Our service lets you decide when and where to sample. We supply you with all you need to take a sample and return it to our laboratories for testing. There is no fiddling about with test kits trying to match colour changes, we send you a comprehensive report – including liming and fertiliser recommendations if required – within 15 days.
Independent - Quality Assured (ISO 17025)
Fast (15 days) - efficient analysis and reporting
Convenient - you decide when and where to sample
Online registration - ease of ordering
Result reports - emailed and/or posted
Comprehensive kit - includes everything required (you supply the spade!)
How to get started
Request a kit online.

Soil kits can now be paid for online using PayPal.

Alternatively, telephone 01224 395115.
We will then send you a sampling kit by return post.
Follow the instructions in the kit and post your sample(s) back in the pre-paid packaging specifying the analysis you want.
We will email you a comprehensive report within 15 days of receipt of your sample depending on the analysis requested.
The Soil Analysis service is valid for one year from date of purchase.
| Analysis | Price inc. VAT (per sample) |
| --- | --- |
| pH | £ 36.00 |
| pH & Nutrient status (Mg, K & P) | £ 61.20 |
| pH, Nutrient status (Mg, K & P) & Organic matter | £ 73.20 |
All costs include VAT (20%).
Postage (within the UK) and package included.
About us
The James Hutton Institute, and its predecessor organisations, is synonymous with soils. We have over 90 years experience of working with soils and farmers, as well as being responsible for the National Soils Database for Scotland.
"Essentially, all life depends upon the soil ... There can be no life without soil and no soil without life; they have evolved together."
Charles E. Kellogg USDA 1938.